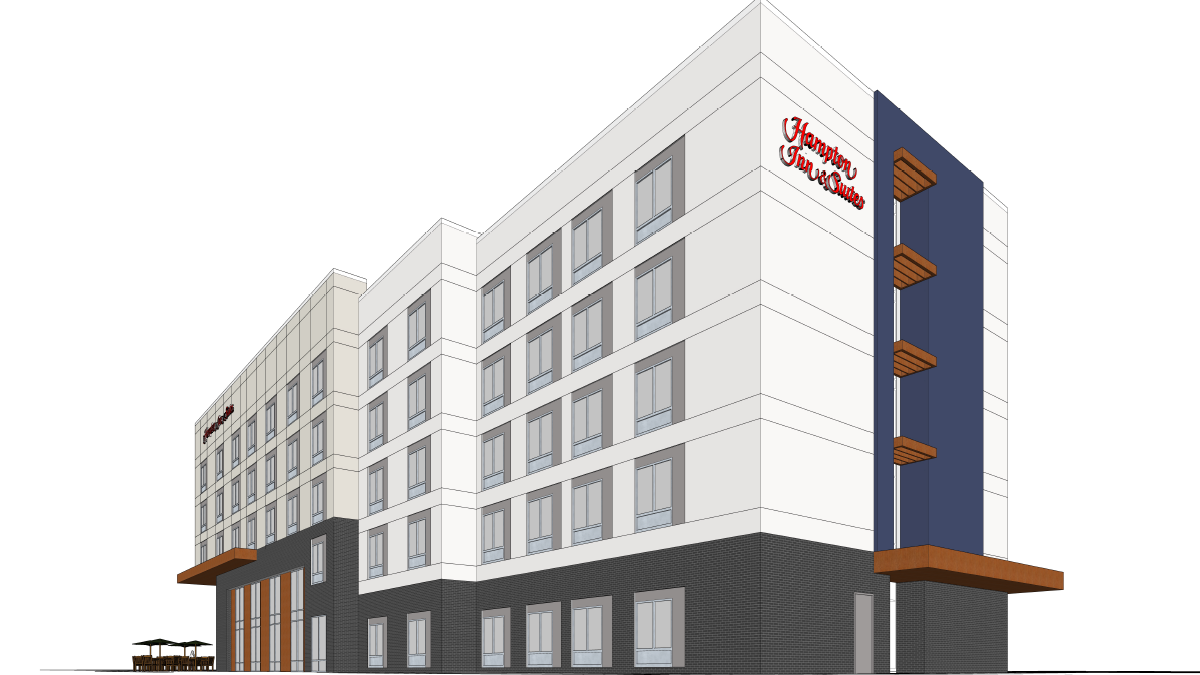 Recently, Triangle Business Journal announced plans for the construction of a new five-story Hampton Inn & Suites at MOSAIC at Chatham Park. The 120-room, 78,500 sq. ft. hotel will be Pittsboro's first business hotel and will open Q4 2022.
The Malcolm Bryant Corporation will develop the hotel on three acres at 324 Freedom Parkway. For 25 years, this developer has been dedicated to a hospitality model that makes communities better and consistently exceeds guests' expectations.
"Malcolm Bryant Corporation's purpose is to build better communities and better lives, one space at a time. The MOSAIC development team understands this. It is in their DNA," said President Madison Silvert. "MOSAIC offers an urban lifestyle in a suburban environment, creating a high quality of life for area residents and visitors alike. This is exactly the kind of place our team, and Hampton Inn & Suites, want to call home."
MOSAIC Developer Kirk Bradley says, "We are excited that MOSAIC will host the first business hotel in Chatham County. Further, with the Malcolm Bryant Corporation as the developer, we know this hotel will be a special part of MOSAIC and make a positive impact on the Chatham community at large."
Construction of the Hampton Inn & Suites is schedule to begin Summer 2021.