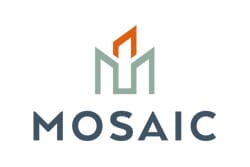 More than a place.
It is a feeling – a destination filled with experience and interaction that is simply indescribable. It pushes the edge of what is expected yet welcomes the community with its natural environs and innovative programming.
It is a 226-acre, $500 million mixed-use development that serves as the gateway to Chatham Park, a 7,100-acre live-work-play community in Pittsboro near the Durham-Chapel Hill, NC MSA. The Phase I, 44-acre entertainment and lifestyle destination breaks ground in 2019.
Mosaic is like no other with a robust sphere of daytime energy that extends to an invigorating evening buzz.
Phase I
retail/restaurants (200,000 sf)
hospitality (120-key flagship hotel)
residential (335 apartments, condos)
office (88,000 sf)
recreation/civic (theatre, amphitheater)
education (child, adult)