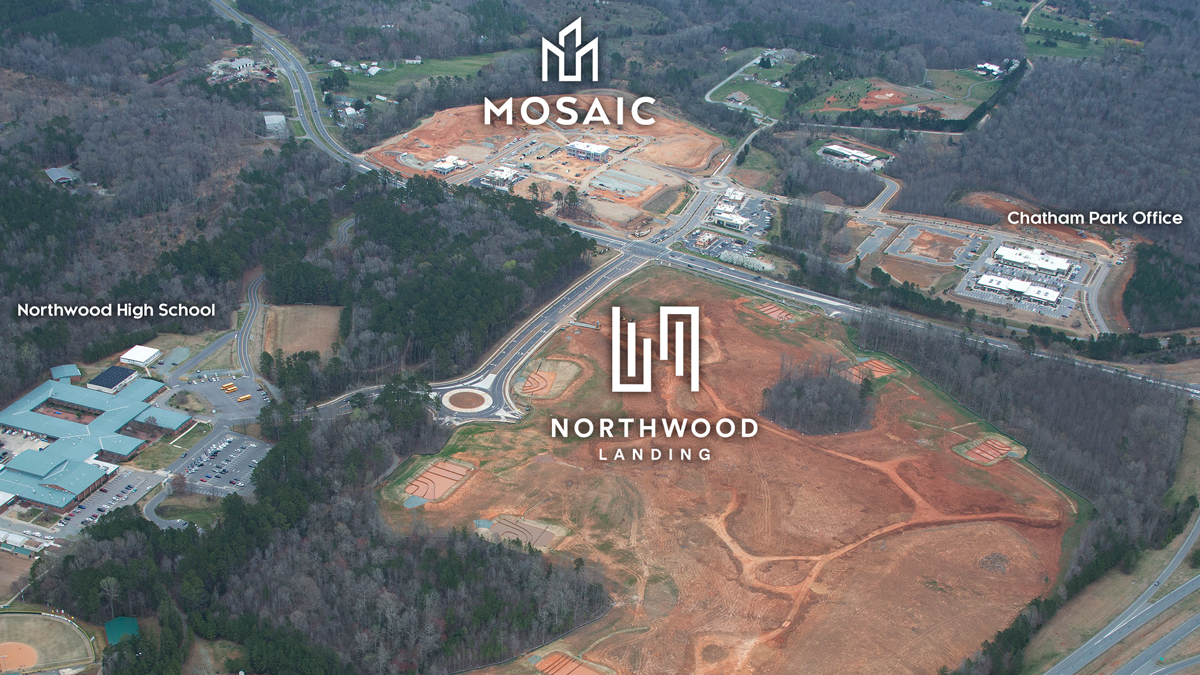 We are pleased to announce Lee & Associates Raleigh-Durham will manage all leasing coordination for MOSAIC at Chatham Park and the land brokerage of Northwood Landing.
"The MOSAIC development team's vision, master plan and merchandise mix, as well as growing populations in nearby Raleigh and Chapel Hill, position this project for incredible success," said Moss Withers, CEO & President of Lee & Associates Raleigh-Durham.
"We are excited to partner with Lee & Associates," said MOSAIC Developer Kirk Bradley. "To have such a reputable firm represent MOSAIC at Chatham Park is certainly a win for our mixed-use community."
Hunter Stewart, MBA, Vice President, will lead the leasing team. Call 919-576-2507 for all inquiries.
---
Now Leasing
At MOSAIC at Chatham Park, spaces ranging from 1,500- to 10,000-sq. ft. are available for lease for retail, restaurant, office, medical, service and educational uses.
Across from MOSAIC, Northwood Landing, a 92-acre Lowes Foods-anchored shopping center site with 312 multi-family units, has .85-acre to 2-acre outparcels available for retail, restaurant, bank and medical uses.
Join our line-up in Chatham County, the 3rd fastest growing county in North Carolina.
---
Broker Events Continue
The excitement for Chatham Park, MOSAIC and Northwood Landing continues to build as we welcome Triangle brokers to Pittsboro. Watch the Chatham Park + MOSAIC video to see what's happening now.