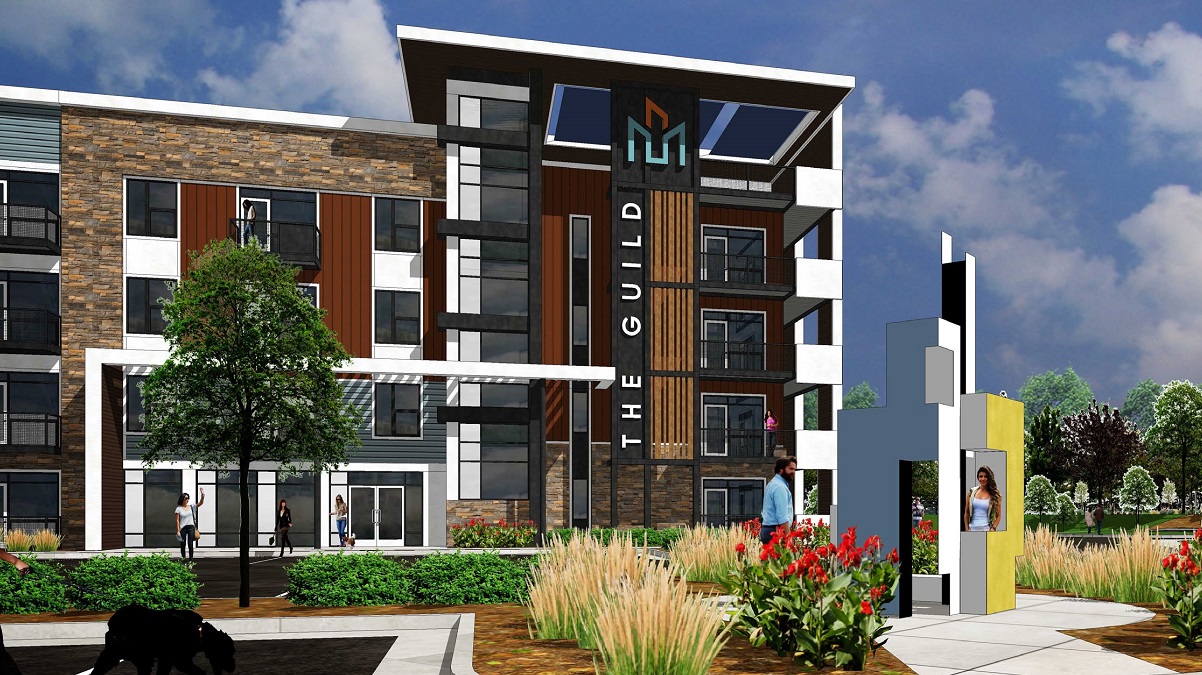 The development team selects industry leader Kane Realty to manage day-to-day operations of both the commercial and residential components at MOSAIC at Chatham Park and to lease The Guild apartment homes.
"Partnering with Kane enables us to create the community energy and offer the unique experiences we envisioned from day one," says MOSAIC Developer Kirk Bradley.
"Business owners, residents, and visitors alike will notice the Kane difference as they experience MOSAIC. We are excited to bring an urban lifestyle destination to Pittsboro," says Bonnie Moser, director of Kane Residential.
Bonnie Moser, along with regional manager Frances Dunn, will oversee all multi-family operations and management for The Guild rental community, which includes 1- and 2-bedroom, amenity-rich apartment homes.
---
The Guild Logo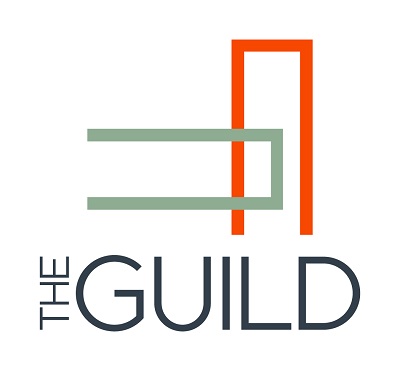 A contemporary union of simple, yet strong elements, The Guild logo was inspired by the definition of "guild," the building's architectural features, and a proposed outdoor sculpture. The design represents a connection of people with a common goal.
---
MOSAIC Sales & Leasing Center
With the recent arrival of furniture and the exterior now complete, the MOSAIC Sales & Leasing Center expects to be open and welcome prospective residents this summer.