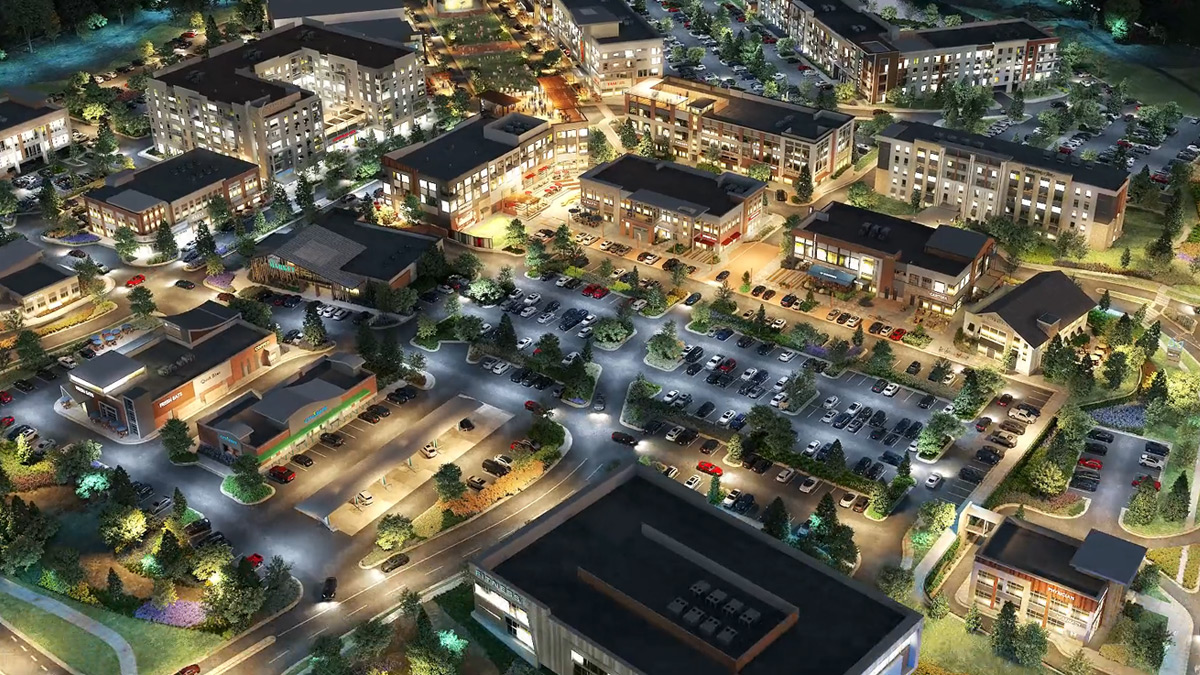 COVID-19 stay-at-home and social distancing orders slowed residential and commercial real estate sales and leasing momentum. Therefore, Chatham Park Co-Developer Tim Smith enlisted arqui300 to create a virtual tour of MOSAIC, allowing future residents and tenants to experience what it might be like to live, work, learn and play at the mixed-use community.
---
In the News
The Triangle Business Journal featured MOSAIC and Chatham Park's continued construction despite the pandemic and our virtual tour. Read more here.
The Chatham News and Record also captured our forward momentum in a recent article.
---
Is MOSAIC Where You Want to Be?
In the past month, tenant leasing has revved up. Envision your business here. Learn about the community.
We're seeking: bakery + sweets, outdoor outfitters, healthy-living retailers, clicks-to-bricks, banking + financial services, clothing + gift boutiques and medical + dental practices.