Upon Chatham Park's completion, approximately 22,000 additional homes will line the streets adjacent to MOSAIC—in addition to 22 million sq. ft. of office, research, retail, educational and community space. More than 60,000 residents will reside within Chatham Park.
Community Stats
Chatham County is the 3rd fastest growing county in North Carolina.
Within a 25-minute drive of MOSAIC, the population is expected to grow by more than 13% to 228,100 by 2025.
The average household income within a 25-minute drive is projected to increase from $122,300 to $137,000 by 2025.
BrochureMOSAIC Market FlyerNC Rankings List
Site Plan
SEEKING TENANTS
Location Map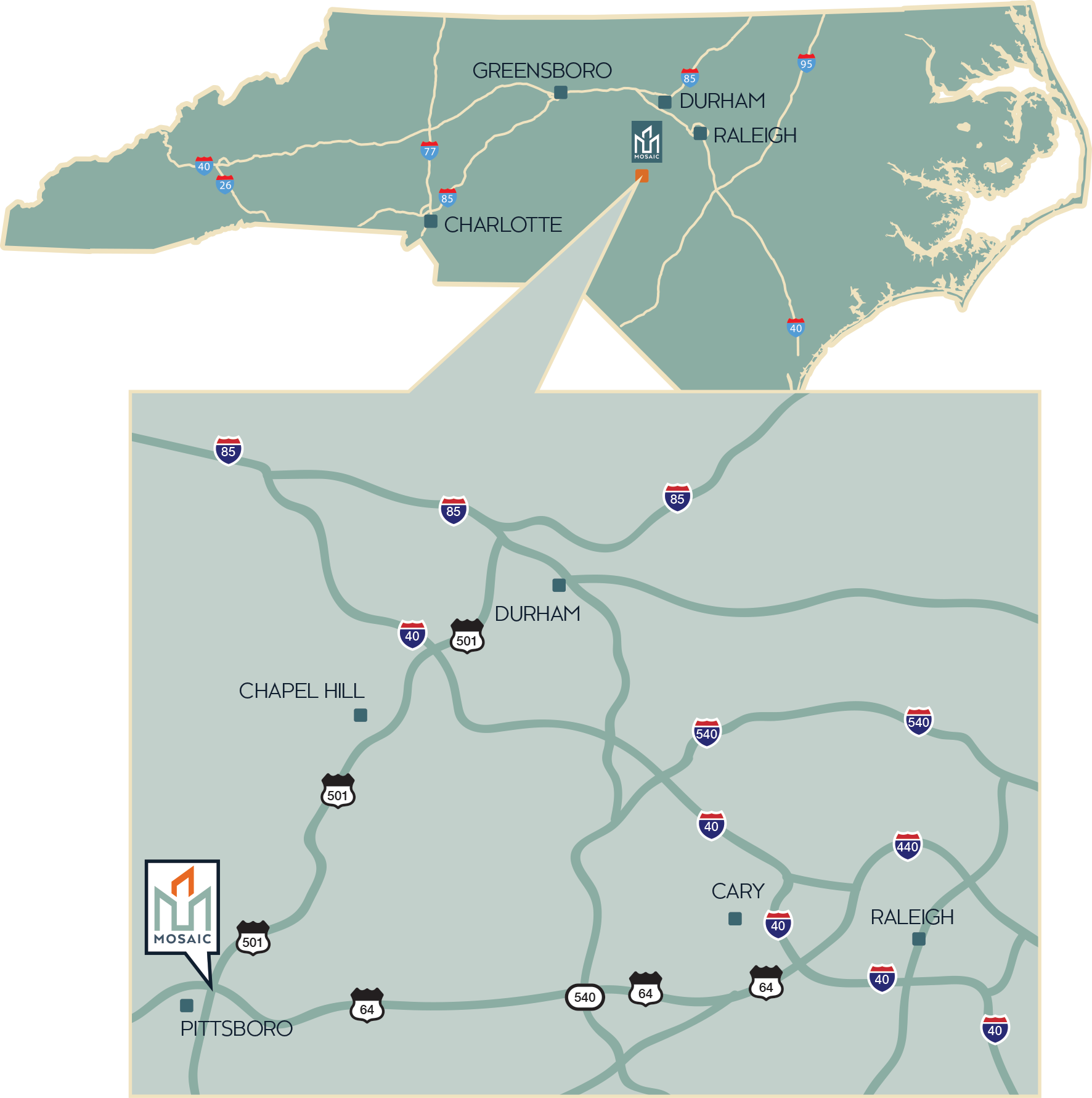 "The MOSAIC Team knows how to build a quality development, one that benefits the community and where restaurants can thrive. I look forward to opening new locations of Town Hall Burger & Beer and People's Coffee in MOSAIC, plus other new restaurant concepts, providing Pittsboro residents with neighborhood gathering places that offer fresh food, artisan coffee, craft beer and exceptional service—on every visit."
-David Sadeghi, Owner of Town Hall Burger and Beer and People's Coffee
"Business owners, residents, and visitors alike will notice the Kane difference as they experience MOSAIC. Kane Realty is excited to partner with this team to bring this type of urban lifestyle destination to Pittsboro and build a welcoming community together."
-Frances Dunn, Regional Manager of Kane Realty
"As the first major commercial development within Chatham Park, MOSAIC will lead the way in retail, service, living and dining options. We look forward to meeting and serving new people from all walks of life. The intersection of live-work-play-learn presents an opportunity to be part of a fun and thriving community."
-Will Harris, Vice President and Co-Owner of Harris & Company Insurance
"MOSAIC and Chatham Park are the epicenter of future growth in central North Carolina. As our NC footprint grows, our MOSAIC location has the potential to be one of this state's most productive offices. Many lending careers will be launched here, and we are excited for our team to grow and flourish along with all of our current and future referral partners."
-Chet Mann, Area Sales Manager at CMG Financial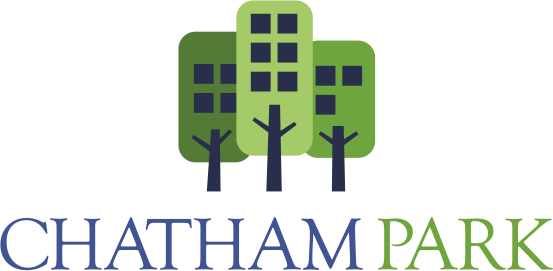 Gateway to Chatham Park
The 44-acre, mixed-use community serves as the gateway to Chatham Park, a 7,100-acre live-work-play-learn community in Pittsboro, NC near Raleigh-Durham.
Listen to the Chatham Park Podcast for in-depth information about the community.