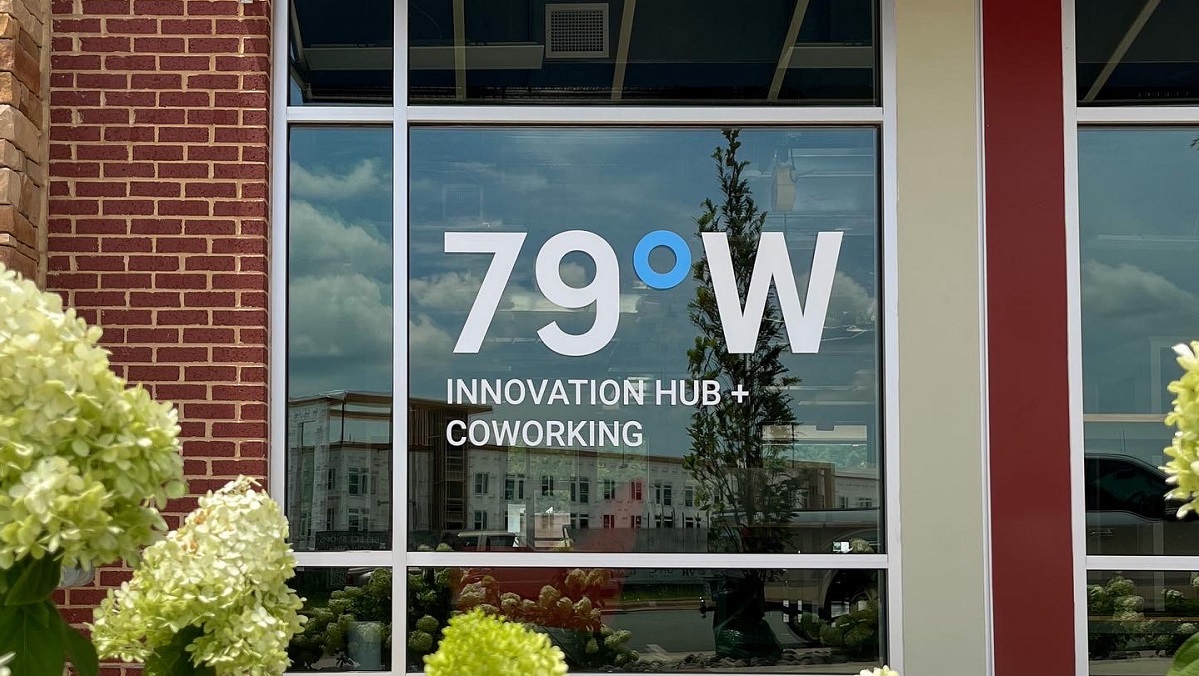 MOSAIC is driving Chatham County's innovation with 79°West Innovation Hub.
79°West will offer coworking, private offices and programming. The 20K sq. ft. hub includes 75+ office suites, 9 conference rooms and 40 cowarehousing spaces and opens Q1 2023, but the first phase is open NOW!
79°West: Launch Pod, a 3500 sq. ft. coworking + entrepreneurial workspace, opened August 1st. The workspace offers a variety of membership options in align with individual's, company's and organization's unique needs.
In late July, Innovate Carolina launched its programming at 79°West: Launch Pod, with sessions like "The Power of a Pitch," "How to Tell Your Story Online," and "Creating a Marketing Plan for Your Start-Up." Learn more about programming here.
Email hello@79westhub.com or visit 79°West: Launch Pod from 9 am – 5 pm for more information. The workspace is located at 367 Freedom Pkwy, Suite 130, Pittsboro, NC 27312.