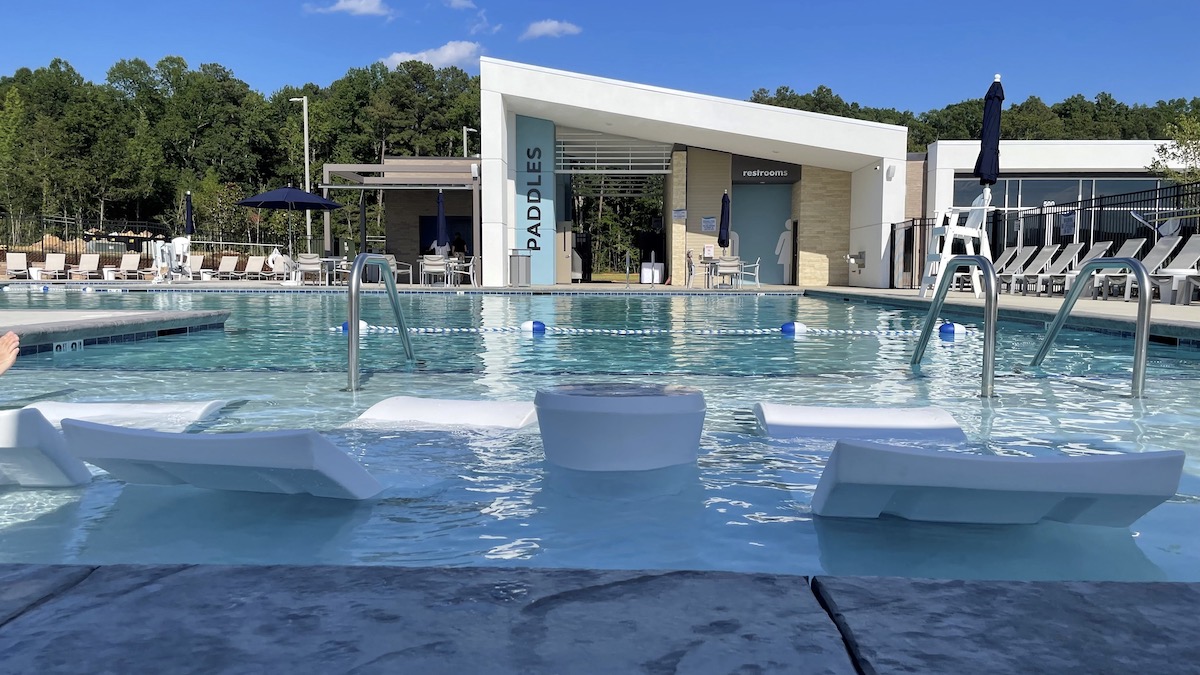 Chatham Park is all about fun, education and innovation. And new homes, of course! Check out the good times and great home options available or coming soon at Chatham Park.
Fun at Chatham Park
Paddles Swim and Pickleball is officially open!This private club features a six-lane competition-style pool, kiddie pool, eight pickleball courts, and concession stand with memberships for Chatham Park residents and nonresidents.
Clearing and grading for the Chatham Park Y and a Town of Pittsboro park have begun north of the US 64 Bypass. Chatham Park donated Knight Farm Community Park to the town in June 2021.
Learn at Chatham Park
Amazing Explorers Academy is set to begin construction in August and will open Q2 2023. Amazing Explorers offers "a proprietary STEAM curriculum that integrates science, mathematics, technology and engineering."
Live at Chatham Park