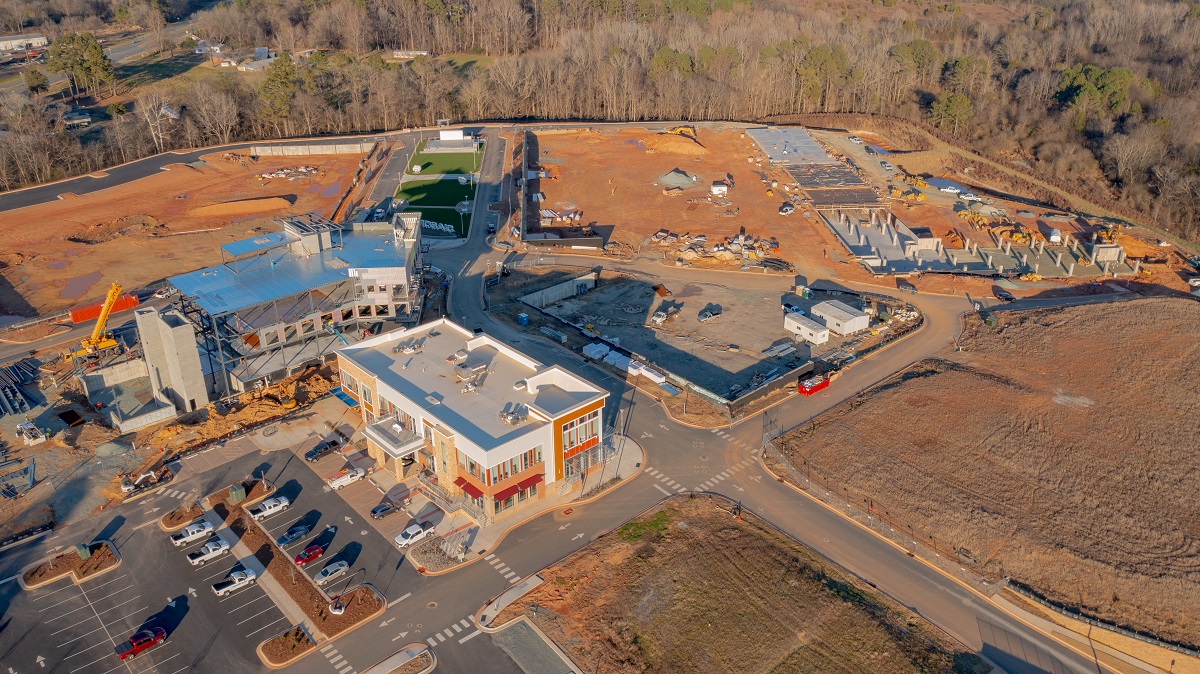 If you joined us for the MOSAIC Comes Alive! Events in October, you quickly realized MOSAIC is an active construction site with lots of momentum.
Since those events, we've made tremendous progress on what will soon be two statement buildings. One faces the MOSAIC Family Commons and will house Tessera at MOSAIC, our luxury condominiums, as well as Hops & Berry Taproom and 79⁰West, an incubator + coworking space. We anticipate a Q4 2022 opening.
The Guild is also well underway. The building includes 1- and 2-bedroom, amenity-rich modern apartments, gathering areas, coffee bar, fitness center and pool. Anticipated opening is Q4 2022. Contact Adriane Karlinski for more information.