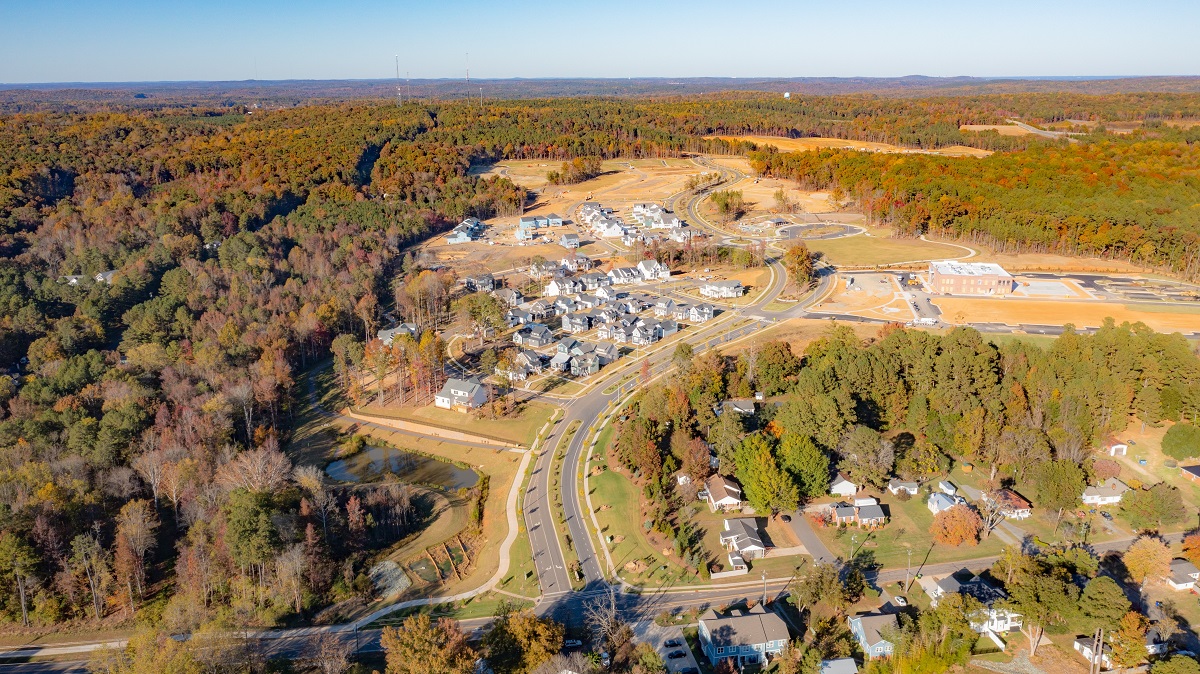 Residential sales are strong at Chatham Park, and residential and commercial construction is progressing nicely at MOSAIC at Chatham Park.
The Chatham Park Information Center opened at MOSAIC in October. It's a great place to see the master plan of the entire community. Right next door, the MOSAIC Sales & Leasing Center is also open, with information about residential offerings Tessera at MOSAIC and The Guild.
Chatham Park Residential Update
Chatham Park and MOSAIC offer and will continue to offer a variety of residential options to build an engaging and active community in Pittsboro, NC.