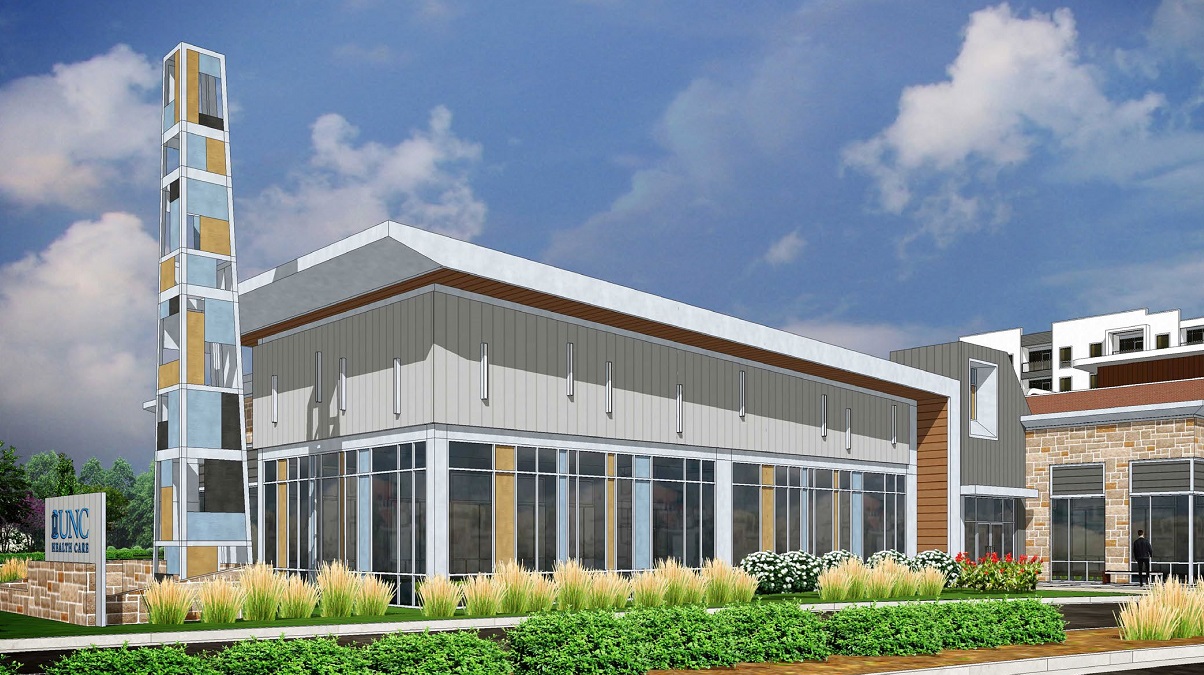 At MOSAIC's recent launch event in late October, four future tenants were unveiled:
UNC Urgent Care: This will be one of the first, and perhaps one of the most important, buildings to come out of the ground at MOSAIC. Urgent Care facilities affiliated with UNC Healthcare are synonymous with quality and commitment in our region and beyond. This facility offers current and future Pittsboro and Chatham County residents convenient access to quality care when they need it most.
Town Hall Burger and Beer: Many Triangle residents already call "Town Hall" their go-to restaurant. Serving fresh food and diverse craft beer selections, Town Hall Burger and Beer is a locally-owned restaurant chain with existing locations in Durham, Briar Chapel and Holly Springs.
People's Coffee: This will be the second location for -home-grown People's Coffee. The first opened in Durham in 2019, serving coffee from B&W Coffee, a Wake Forest-based roaster. Whether you prefer an espresso or a pourover, People's Coffee offers "coffee made simply."
Aveda Day Spa and Salon: Since opening the flagship Aveda EDGE store in 2016, local owners Heather and Jason Lloyd have enjoyed tremendous popularity among patrons. They will expand the existing holistic wellness experience they expertly deliver with a full-service day salon and spa at MOSAIC.
MOSAIC's site work is underway, with vertical construction beginning in Q1 2020. People's Coffee and UNC Urgent Care will open in Fall 2020, making MOSAIC where you'll want to be.
Interested in MOSAIC's progress? Please sign-up here to receive our monthly email. You can also follow us on Facebook and Twitter.