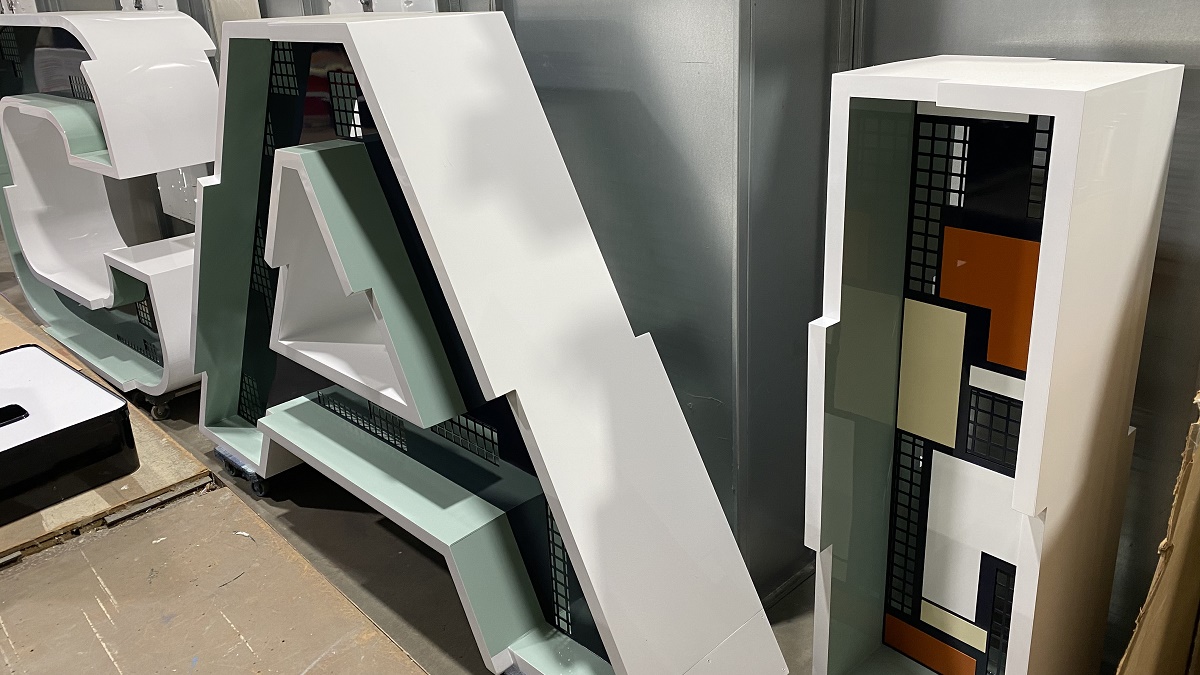 At MOSAIC's launch, attendees saw firsthand what will become the iconic sign for the 44-acre, mixed-use development.
Art is at the center of MOSAIC's design—that's why we engaged local professionals to envision and create this sign more than a year before its installation. Designed by project architect Finley Design and constructed by McCorkle Signs, the sign is nearly complete.
"For MOSAIC's sign, I wanted to not only capture the look of an actual mosaic, but also design a piece of art — something modern and memorable," says Kerry Finley.
Adam McCorkle says, "Once installed, the MOSAIC sign will deliver the wow factor—visitors will not forget this sign, especially anyone who appreciates bringing architecture to life." McCorkle has labored for months constructing this sign by hand.
One look at MOSAIC's renderings and it's easy to see how art influences the community's architectural design. The bold CINEMA letters quickly catch the visitor's eye and cleverly cast a shadow of the word onto the patio.Chatham Park, the 7,100-acre live-work-play-learn community in Pittsboro, NC near Raleigh-Durham, also recognizes the importance of art. Local artist Edwin White has already installed sculptures at Penguin Place and a roundabout, adjacent to a future MOSAIC entrance.
Interested in MOSAIC's progress? Please sign-up here to receive our monthly email. You can also follow us on Facebook and Twitter.