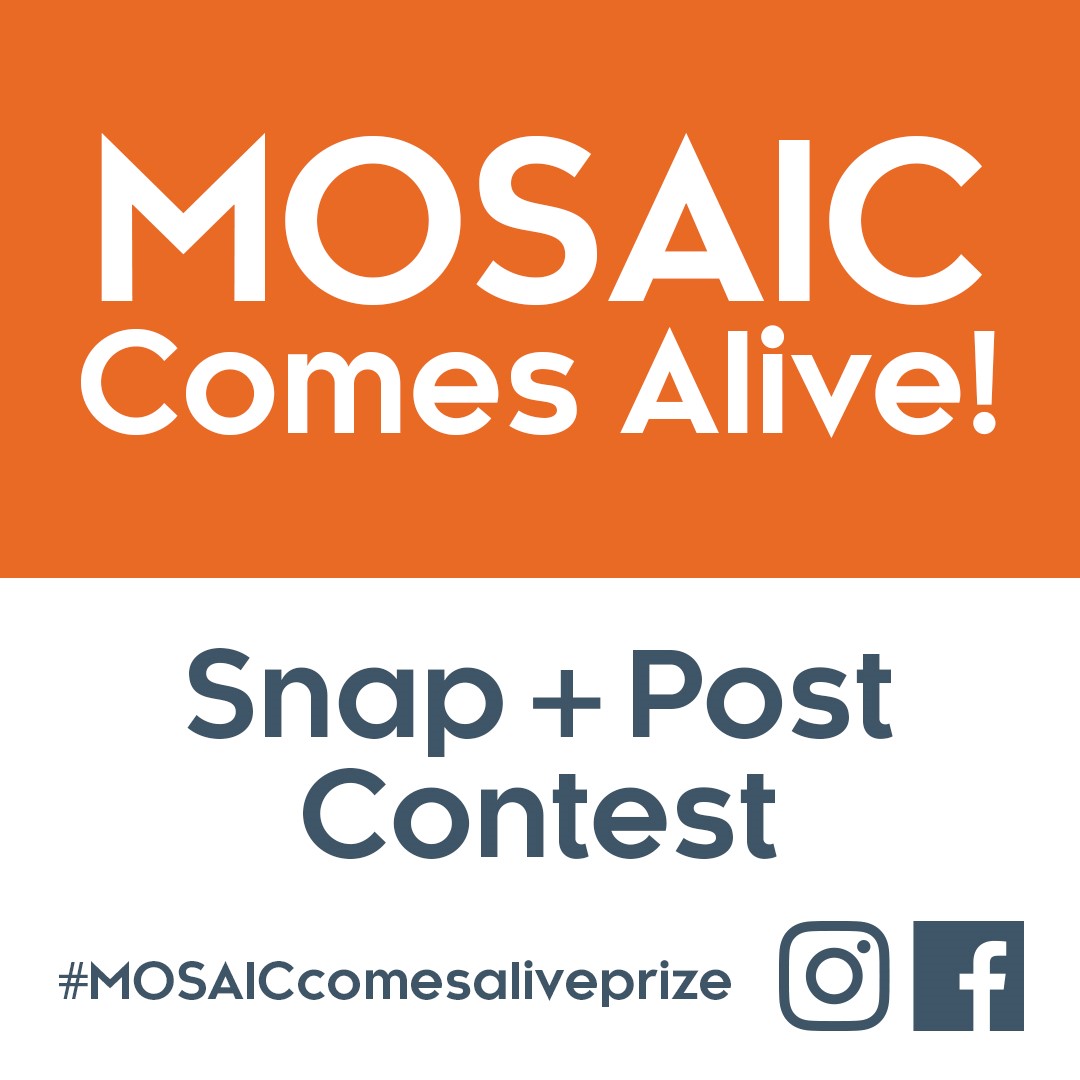 We are giving away THREE MOSAIC gift bags the first three weekends in October in conjunction with MOSAIC Comes Alive!
Here's how you can win:
Attend a MOSAIC Comes Alive! Event on October 1-2, 8-9 or 15-16.
Snap a photo of yourself and/or your friends + family in front of MOSAIC's iconic sign on the MOSAIC Family Commons lawn.
Tag @mosaicatchathampark.
Use the hashtag #MOSAICcomesaliveprize.
There will be one winner each week, drawn randomly from those who qualify. We will announce the winner LIVE on MOSAIC's Instagram page at 6pm on October 3, 10, 17 and post the winning picture and name on Facebook and Instagram the day after.