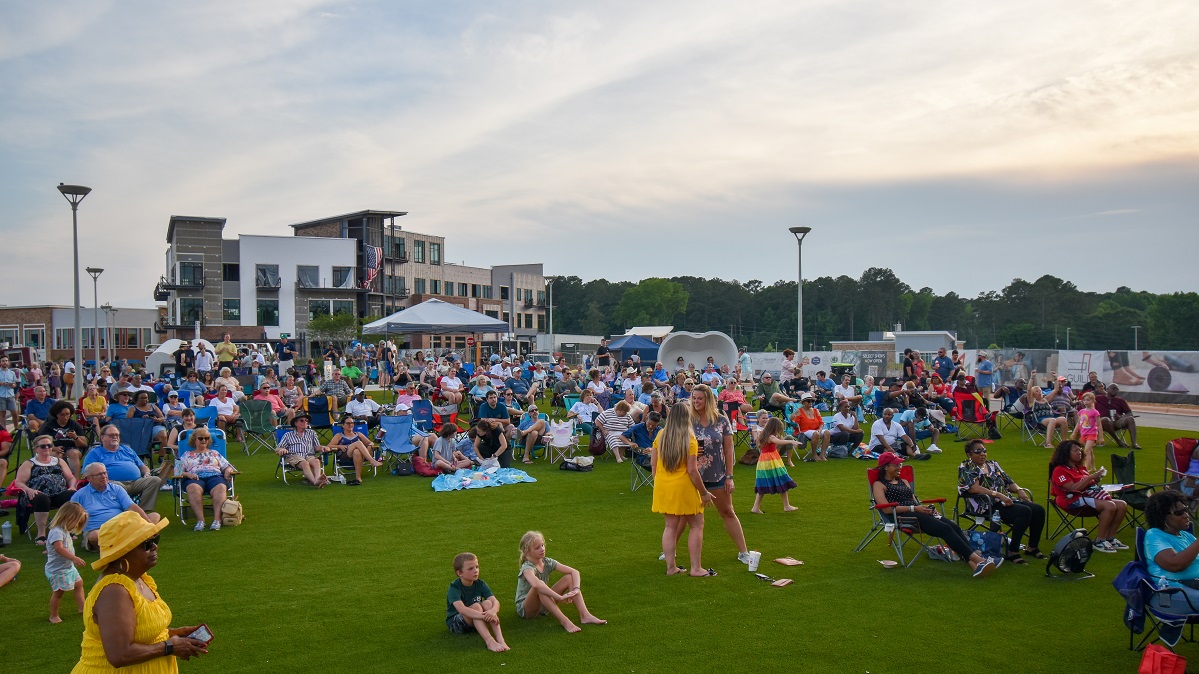 The MOSAIC 2022 Events were a huge success! We thank all community members who participated. We extended our event offerings in 2022, delivering a total of 42 events that drew over 6,000 people.
Musicians, Instructors, Makers + More!
Liquid Pleasure again kicked off our Friday Night Concert series, followed by nine other bands, including Sweet Potato Pie, Beggars Banquet, and BigTime Shine. Local families also gathered for our Friday Night Movie Series.
We added Wellness Wednesdays to the 2022 event line-up. Yoga Garden PBO offered Sunset Yoga classes, and the Chatham YMCA held Strength Training classes.
We also teamed with Pop-Up Pittsboro on two makers' markets, the Chatham Chamber of Commerce on a Children's Business Fair, and the United Way of Chatham County on a Holiday Festival.
Community Partnerships
We didn't pull off MOSAIC 2022 Events alone! We thank our community partners for their participation: Pittsboro Boys & Girls Club, the Northwood Athletic Department, United Way of Chatham County, Chatham Education Foundation, CORA, and Meridian Waste.
And thank you to Pittsboro, Chatham County, and surrounding neighbors who helped us build community at MOSAIC in 2022. Let's do it again in 2023!