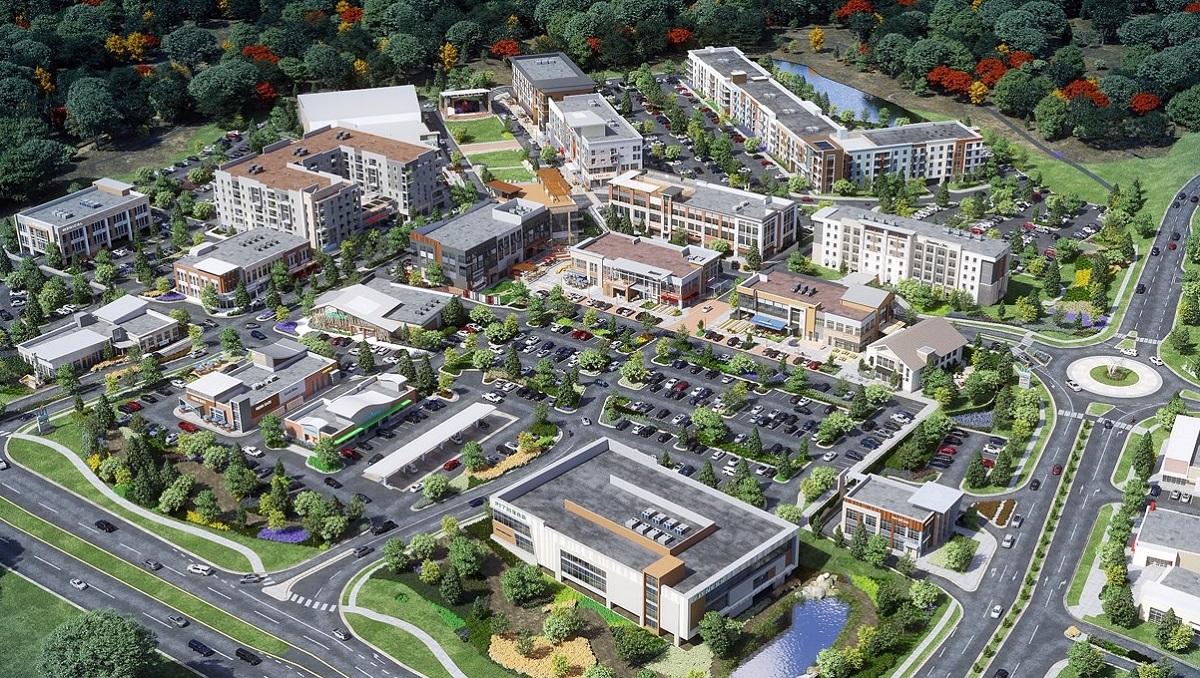 For the article "Despite Pandemic, Developers Press Forward with Massive Chatham Park Project," the Triangle Business Journal recently interviewed Kirk Bradley, co-developer of MOSAIC, and Tim Smith, co-owner of Preston Development, the team developing Chatham Park.
The article notes Chatham Park and MOSAIC developers move ahead with construction of residential homes and commercial buildings despite the pandemic. Chatham Park announced four locally-owned custom homebuilders who will develop 27 custom homes, next to The Cottages at Chatham Park, already under construction.
MOSAIC has two buildings under construction, one home to the future Chatham Park Info Center and the MOSAIC Sales & Leasing Center. MOSAIC offers condos for sale at Tessera at MOSAIC and apartments for lease at The Guild. The other building under construction will house a UNC Health Urgent Care Center.
TBJ also features how Chatham Park and MOSAIC have adapted to connect with potential tenants and home buyers by using virtual tools, like The Chatham Park Podcast and a virtual tour of MOSAIC.