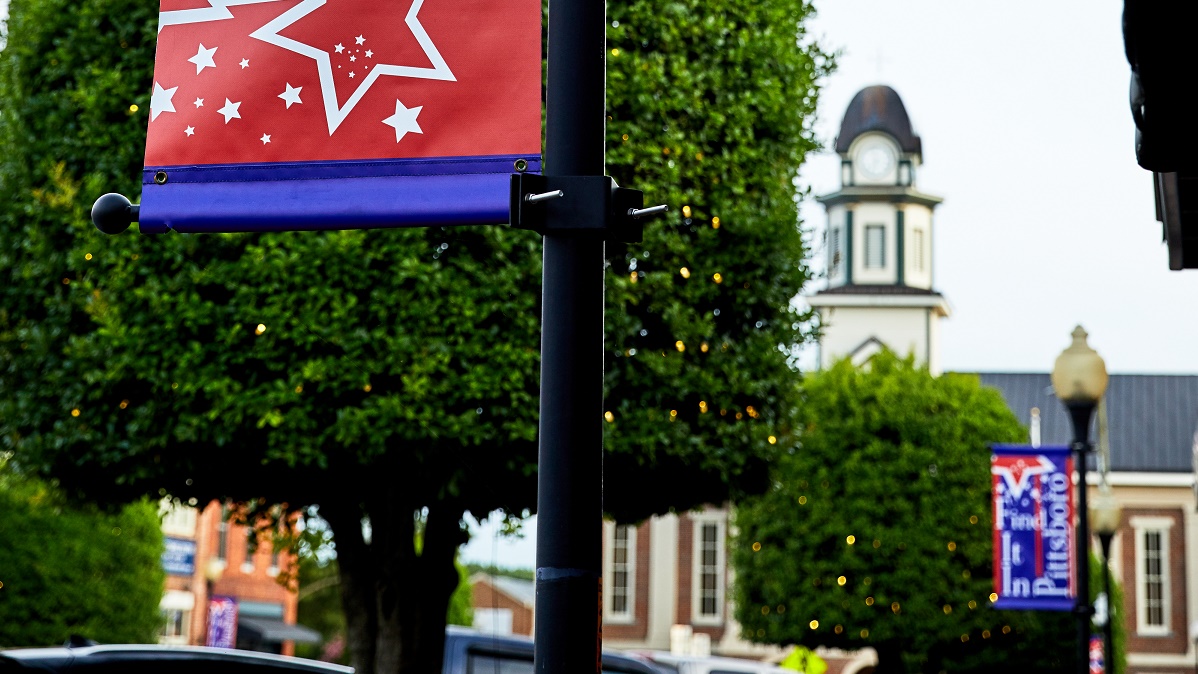 It's with great enthusiasm our community has welcomed its new Town Manager Chris Kennedy.
A town manager is like a CEO of the local government, in charge of the town's day-to-day operations. Chris is ready to step into this important role. His recent experience as Assistant Town Manager of Southern Pines, a Moore County town with a 12,000+ population, informs his ability to become a strong leader for Pittsboro.
Chris is excited to join a community "on the precipice of many great things" and sees being able "to use his professional skills to uphold and enhance the great community Pittsboro is now and will become" as a true honor.
Chris says, "As a municipal operation, a town has many 'customers,' including citizens, residents, business owners, developers and visitors. I've learned that creative problem-solving and superior service delivery are an essential part of our overall customer-centric approach. I will continue to best apply these concepts to address the needs of our town's customers by listening and being flexible."
Not surprisingly, Chris predicts growth-related challenges being a primary facet of his new role. He will seek to balance new growth with the historic qualities that make Pittsboro so unique. He says, "We have a tremendous opportunity to partner the old with the new, thus creating a place to live, work, play and visit that is the envy of not only the region, but all of North Carolina."
A NC native, Chris is a Davidson College graduate, who earned his Master in Community Planning and Public Administration from Auburn University. The Pittsboro Board of Commissioners voted unanimously to hire Chris, and his first official day in office was Monday, August 10, 2020.