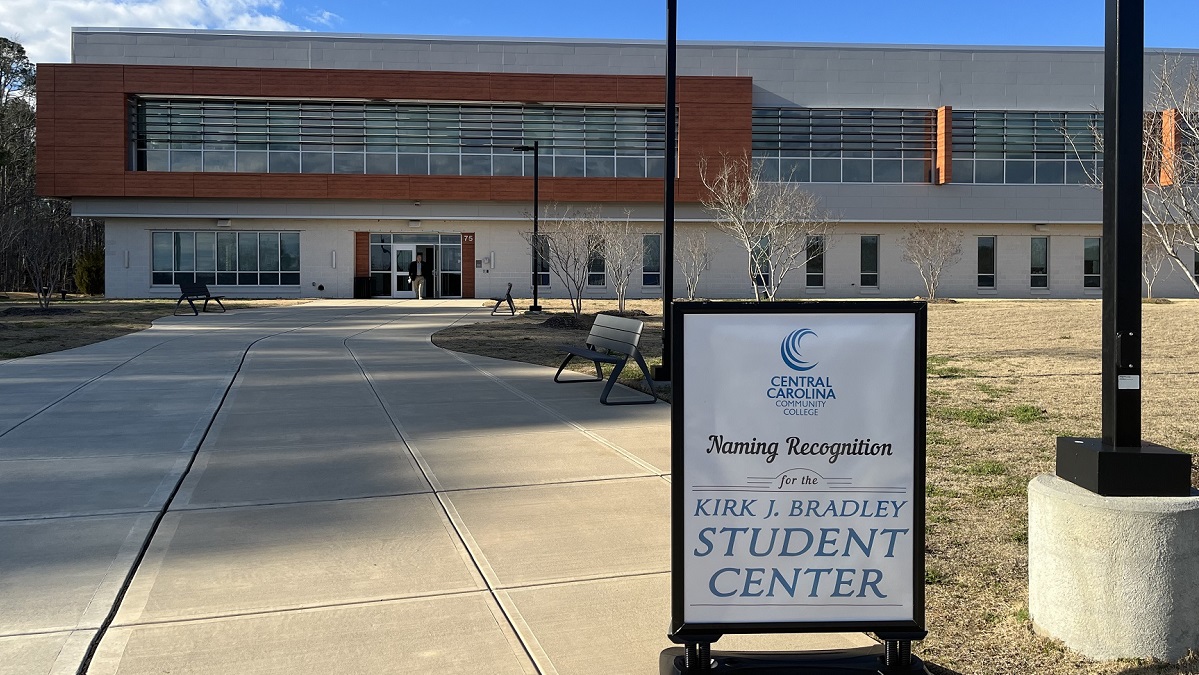 Central Carolina Community College (CCCC) recently recognized MOSAIC + Northwood Landing Developer Kirk Bradley by dedicating a center in his honor. The Chatham Health Sciences Center now includes the Kirk J. Bradley Student Center. Kirk's years of dedicated support for CCCC were celebrated February 18th during a reception at the CHSC facility.
The newly christened student center offers respite for students enrolled in Medical Assisting, Emergency Medical Services, and Health & Fitness Sciences programs at CCCC. Kirk credits the support of his wife, daughters and team for making the work he has done to further Chatham County's future possible.
Kirk's investment at MOSAIC at Chatham Park, Northwood Landing and Mid State are adding to growth and job creation in Chatham County.
"Lee and Chatham Counties are great places to invest and do business. I've known that my entire career—I'm just glad the rest of the world is catching up!", says Kirk.