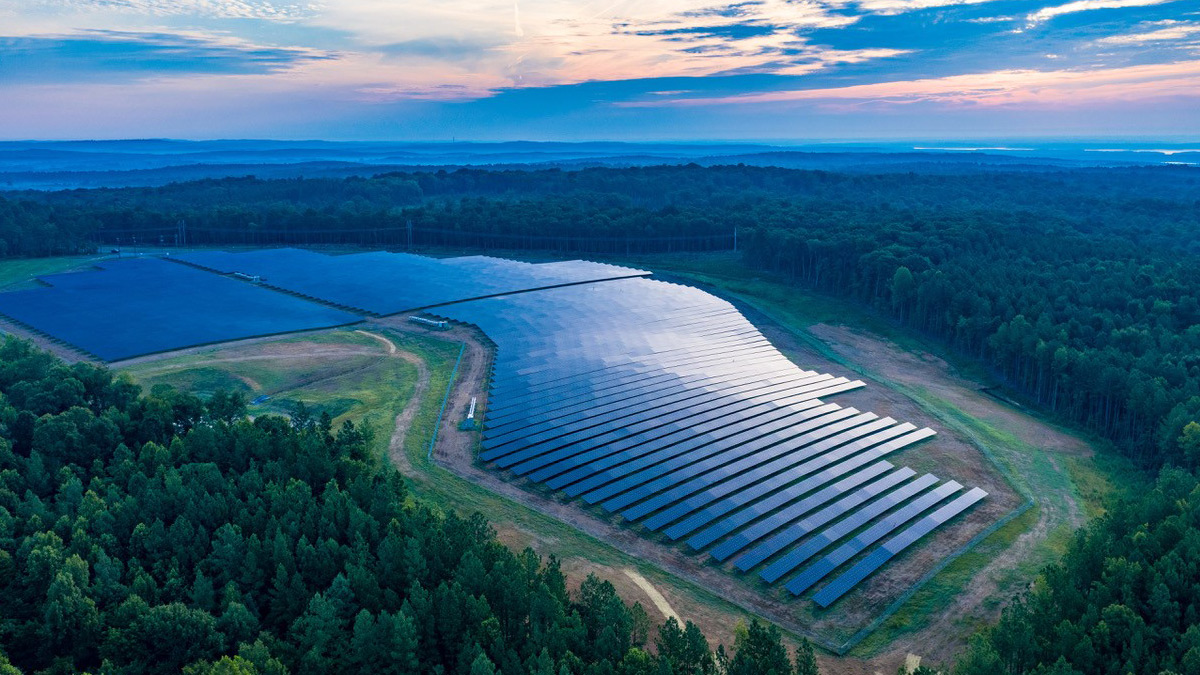 By now, you've heard that Chatham Park employs clean and sustainable technologies, but do you know how? Chatham Park developers have already demonstrated their environmental sensibility through many of their initiatives –
Solar Farm: Tinker Farm is Chatham Park's first solar farm and Chatham County's second. Completed by Strata Solar, the 44+-acre Tinker Farm generates 5-megawatts of energy to Duke Power's electrical grid, supplying energy to 750 homes in Chatham County.
Water Reclamation Facility: Partnering with McKim & Creed, Chatham Park developed the Decentralized Wastewater Reclamation Facility – a marriage of nature and technology. Under construction, the half-million-gallon facility converts Pittsboro's wastewater to non-potable water to be used for agricultural, industrial and landscaping applications.
Energy-Efficient Building: All Chatham Park builders are required to use energy-efficient materials such as high-efficiency appliances, spray foam insulation, low-E windows, low-flow toilets and much more, resulting in new homes using 30% less energy. Chatham Park is also first to install Purple Pipe, reusable water lines, in its development.
Committed to sustainability, Chatham Park will continue to introduce new technologies and efficiencies as they are developed and proven. It's part of their pursuit for the perfect community.