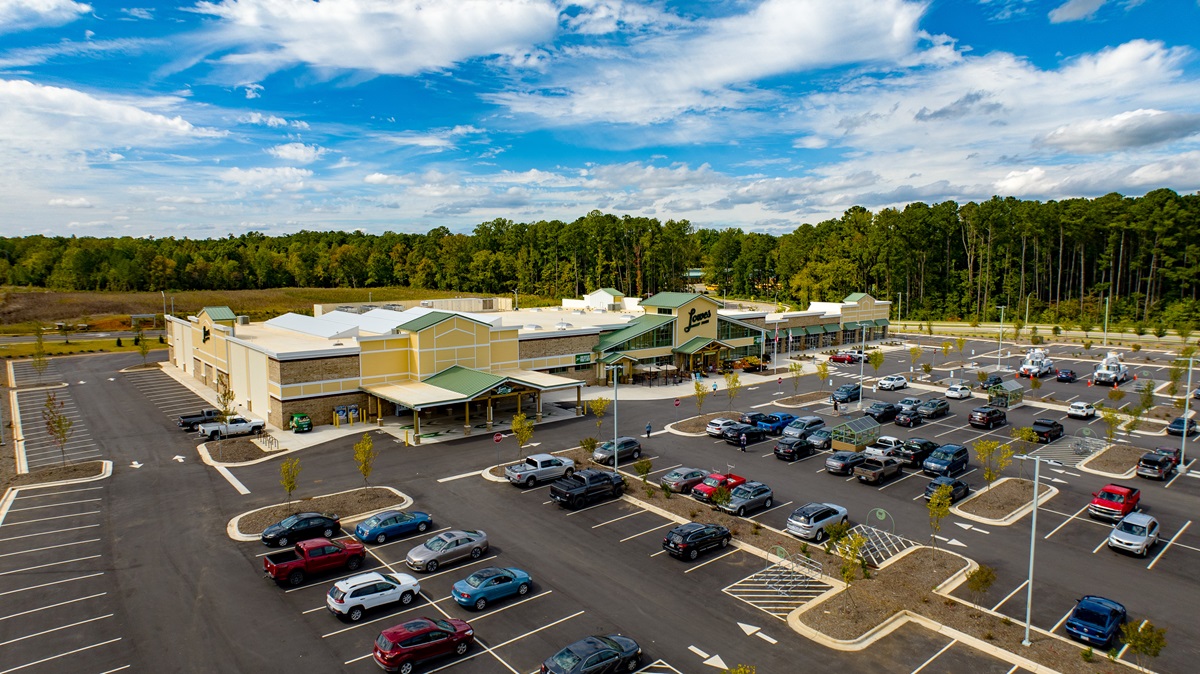 A cheering crowd was on hand June 29 when the newest Lowes Foods grocery store opened at Northwood Landing, across from MOSAIC at Chatham Park.
Lowes Foods is a major Southeastern supermarket chain with nearly 100 stores and roots in North Wilkesboro, North Carolina. As Tom Lowe, president of Lowes Foods, greeted the crowd, he noted that the company is one of the last locally owned grocery store chains in the Carolinas.
"This isn't about opening a store," he said. "This is about expanding our family and expanding our community."
Before opening the 51,000-square-foot store, Lowe invited Pittsboro Mayor Cindy Perry and Town Commissioner Kyle Shipp to join store representatives in cutting the ceremonial ribbon draped across the store's entry way.
Perry and Shipp had previewed the store the night before, and Perry told the crowd, "You are just going to absolutely love it. You are not going to believe the preparations, the beauty, the convenience. It's just amazing."
Located at the intersection of U.S. 15-501 and Northwood High School Road, the store features unique Lowes Foods Originals areas, including cake, cheese and sausage shops, plus a beer den and coffee shop. At the store's deli, guests can eat in or take out a variety of dishes – from chicken pot pies and chicken tenders from the Chicken Kitchen, to smoked salmon, beef and pork from the Smokehouse to sandwiches and pizza from Sammy's.