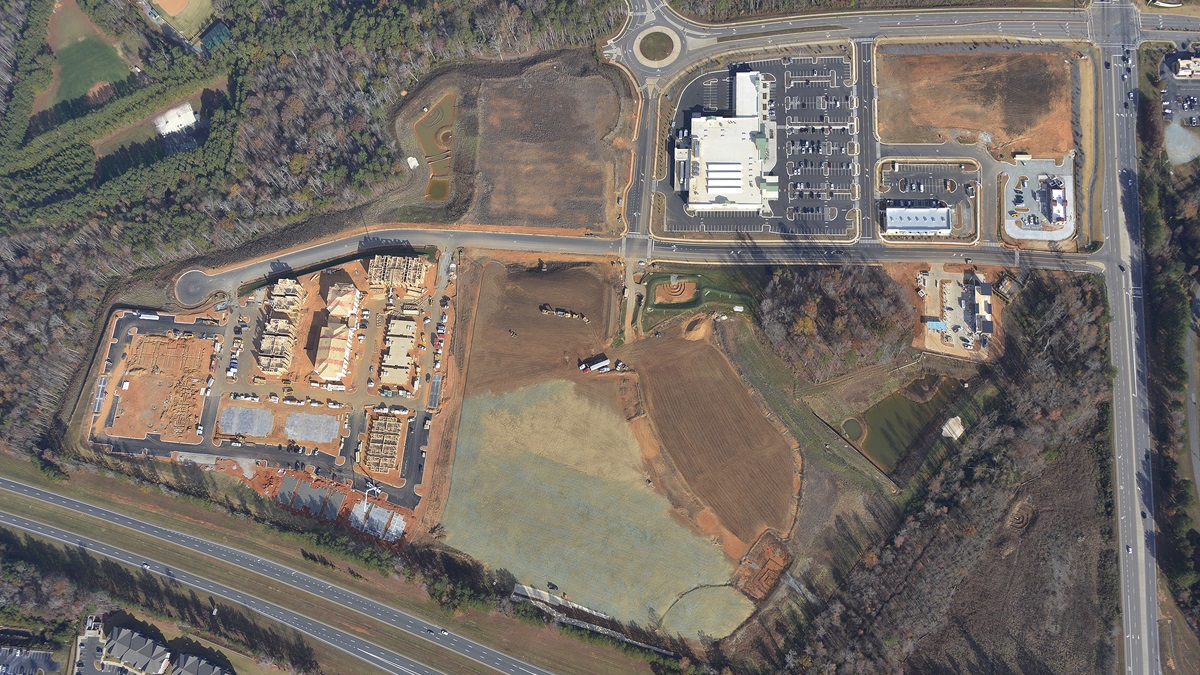 Five new tenants will open soon at Lowes Food-anchored Northwood Landing, a 62,000-square-foot shopping center across U.S. 501 from MOSAIC at Chatham Park.
Dunkin', FirstHealth, Haw River Animal Hospital, Hubie's Express Car Wash and Zaxby's all have joined the center's roster and have plans to open in the next six months.
In its first location in Chatham County, Dunkin' will reflect the Dunkin' Next Gen concept, featuring a convenient drive-through as well as dine-in seating, free wi-fi, and Dunkin' On The Go service.
FirstHealth of the Carolinas, Inc., is relocating one of its clinics to Northwood Landing. The expanded clinic adds more providers and cardiology services. FirstHealth is a private North Carolina nonprofit health care system. Its Northwood Landing facility is slated for completion in the first quarter of 2024.
Vet Pets, a North Carolina-based cooperative network of veterinary hospitals, will open Haw River Animal Hospital, a full-service veterinary care facility for cats and dogs. Co-owned and operated by Dr. Katie Sizer, a Pittsboro resident, the facility will offer wellness and prevention services, injury and illness visits, behavioral consults, dental care and more.
Hubie's Express Car Wash, a new, locally owned company, will open operations in the fourth quarter of 2023. With a 126-foot wash tunnel and 24 vacuum spots offering extra-wide parking, Hubie's Express Car Wash is owned by father and son entrepreneurs who've owned other businesses in the community.
A new Zaxby's location is expected to be completed in December. The restaurant will feature a full-service drive-through and a dining room. It will also offer order-ahead and third-party delivery services as well as catering services via the online catering marketplace ezCater.